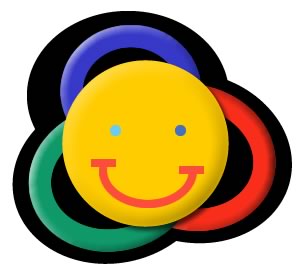 Ty Hapus Mission Statement
---
Tudno Community Association exists to bring together the Communities of Tudno and Mostyn, to raise awareness of opportunities available locally by creating a vibrant, sustainable centre, known as Ty Hapus, at the heart of your Community.
---
Ty Hapus Community Centre, Ffordd Penrhyn, Llandudno, Conwy, LL30 1HB
Tel. 01492 878781, info@tyhapus.com
Funding
Social Housing Resident's Surgeries
Ty Hapus is managed by a group of local volunteers. As with all charitable groups we are constantly looking to fund various projects. Presently our focus has been on bringing the all-weather pitch to a better standard, and to improve the appearance of the fencing along Ffordd Penrhyn. In addition, the Association is working on a major refurbishment funding bid to modernise the centre.
From 4th August North Wales Housing Association will be holding community surgeries at Ty Hapus every first Tuesday morning of the month- appointments are not necessary, just pop in (for more information ring 01492 878781). In addition, Cartrefi Conwy is in the process of arranging a similar service at Ty Hapus
Ty Hapus Bike Project
Ty Hapus Youth Club
We have recently set up a bike club for the local community to join in planned outdoor activities, following the local cycle routes and visiting the local countryside. The project is lead by volunteers with the support of 'Communities First' Gemma Davis (07826876887).
The project offers volunteering & training opportunities for its members. All activities are free to all who participate.
The youth club is open for young people between the ages of 11-25 years. As well as indoor and outdoor activities there are competitions, trips and projects such as CV writing, independent living and youth achievement qualifications, which are actively promoted to encourage the participation of the young people who attend the youth club and/or after school club. Contact Peter Pugh on 07733012963.
The Credit Union (Llandudno)
The Credit Union runs a weekly collection point at Ty Hapus every Wednesday. The organisation now offers the option of setting up a current account, this allows for standing orders, direct debits and access cash via ATM machine throughout Britain. Credit Union continues to offer savings accounts and low cost loans. For more information please ring 01492 580028.
Llandudno Amateur Boxing Club
Llandudno has been based in Ty Hapus for approximately 2 years and in its first year has won two awards from Conwy County Borough Council. It is open Tuesday and Thursday evenings from 7pm until 9pm. Anyone from the age of 8 years upwards, male or female is welcome to come along. The club held its first Boxing Dinner Show last May in Venue Cymru, Llandudno, and it was a great success with guests witnessing some great boxing and some very promising young boxers took to the ring, travelling from as far as Wigan to take part. The club are hoping to stage another show very soon. If you would like more information on the club please contact the Head Trainer Mike Hogan on 07879416516
Ty Hapus Parent & Toddler Group
The Ty Hapus Parent & Toddler group has been set up by and is run by local mums. They meet every Tuesday & Wednesday from 12.30pm till 2.30pm and in the school holidays they are open until 3.30pm. They have received £500 funding from the 'Lions' club of Landudno, this has enabled them to buy Arts & Crafts equipment and new play equipment for the toddlers and they can also provide activities for the older children (under 11 year olds) during the school holidays. The charge is £1 per session and this includes refreshments for mums and toddlers and a snack.
Shukokai Karate at Ty Hapus
We are presently holding Karate sessions on a Wednesday & Friday evenings at Ty Hapus. Martial art teaches children self-discipline, self-confidence and promotes fitness & regular exercise. In addition to learning various techniques, we hold a grading every two months where pupils can advance within the sport. There is also an element of developing self-defence skills. To find out more please come along to one of our sessions to chat to the black belt instructor.
Room & Hall Hire
We have a Hall & Meeting Room available for hire at competitive rates. Please call 01492 878781 or ask inside for further information
Volunteers Always Needed
We are always looking for new volunteers who have some spare time available and would be interested in getting involved with events or other activities. If you think you have good organisational skills with new and refreshing ideas then you would be a perfect addition to our team.